Spotted: Ashlee Simpson-Wentz and Bronx – Summer Lovin'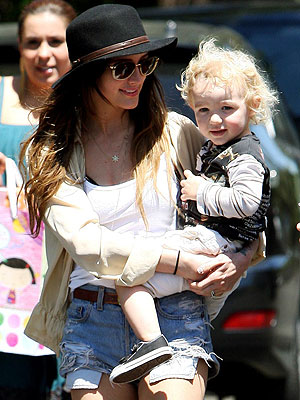 Fame
Here comes the sun!
Ashlee Simpson-Wentz enjoys a hot summer day with her son Bronx Mowgli, 20 months, in Encino, Calif., on Saturday.
"[I do] Bronx Pilates," Simpson-Wentz jokes. "And these [points to her biceps] are from holding him. He's in my arms all the time."
Bronx is the only child for the singer/actress, 25, and husband Pete Wentz.
RELATED: Spotted: Pete Wentz's Big Apple Boy