Caught Caring: Children's Museum of the East End and Mariska Hargitay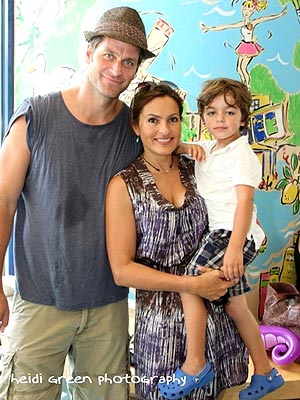 Heidi Green Photography
Looking to spend a little "unplugged" time with your kids before their school year begins? Head for your nearest children's museum!
And if you happen to live in the vicinity of Long Island, consider yourself luckier than most for in the Hamptons, the Children's Museum of the East End (CMEE) awaits.
The CMEE encourages young visitors to engage in self-directed learning through a variety of exhibits, classes and workshops, covering everything from culinary skills to composting.
There's even a diverse summer picnic and performance series, for kid music under the stars.

Divalysscious Moms founder, CMEE devote and mom-of-two Lyss Stern feels that "there is too much pressure in our society for children to grow up fast." It's a trend she disagrees with.
"A child deserves to be a child, to explore, learn and grow through imaginary and hands on play," she adds.
To that end, Stern hosted a benefit for CMEE last month, at which she gained a powerful ally in the form of Law & Order: SVU star Mariska Hargitay. The event raised more than $100,000, funds that are already earmarked for CMEE's year-round programs devoted to literacy, art activities and more.
"Having the support of celebrities like Mariska Hargitay, Christie Brinkley and George Stephanopoulos is extremely important to the museum," Stern says. "These celebrity families believe in the CMEE and want to have their children explore the many amazing wonders that this museum provides."
Hargitay — who attended alongside husband Peter Hermann and son August Miklos Friedrich, 4 — is helping "grow the awareness of the museum" through her support, according to Stern, and everyone wins as a result. The newly generated funds "encourage the family unit to bond in an education and fun environment," she adds.
To find out how you can contribute, click here.