The Preggo Diaries: A Smart (and Funny!) Guide for Moms-to-Be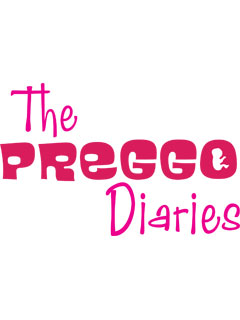 Courtesy of Beth Thomas Cohen
Beth Thomas Cohen is the first to tell you she's not a medical professional.
But as a mom to 3-year-old Aiden and another baby-girl-to-be, she's experienced the good, the bad and the beautiful that comes with pregnancy.
"There's so much that nobody tells you," she shares with PEOPLE Moms & Babies.
"One day I couldn't shave my legs. I couldn't see my vagina. These are really things you think people would want to know!"
So she decided to share these tidbits (and more!) in her new pregnancy guide The Preggo Diaries, which will be released soon.
The book was 'born' of Cohen's willingness to tell all. "I was the first to get married and the first to have a baby in my group of girlfriends," she says. "I was in my 20s, and they'd email to ask how I felt, and I'd reply, 'Do you really want to know?'"
Cohen didn't hold back, sharing all the dirty details with her friends, who would then forward her emails on to other pregnant and non-pregnant friends.
"A best friend said, 'Why don't you just write this down? There isn't anything like this out there'," Cohen recalls. "Suddenly, I realized I had a lot more to say than I thought."
Cohen, a publicist living in N.Y.C., says she inadvertently did research by talking to women from all walks of life. "It didn't matter if they were living the life in L.A. and delivering at Cedars-Sinai, or washing my hair at the salon," she says. "What happens to your body during pregnancy isn't segregated by race, religion or other demographics."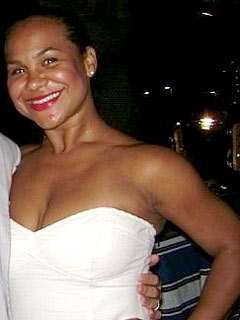 Courtesy of Beth Thomas Cohen
Some of the topics Cohen (left) touches on include water breaking — "Not everyone's water breaks. If it doesn't, I wanted women to know there's a 10-in. white stick with a hook they put inside you to break it!" — to mucus plugs. "I wanted to know what it looked like," she says. "I even saved mine for my husband to see."
Cohen also writes about more sensitive subjects, like judgments about names and breast versus bottle-feeding. "Everyone judges you about everything during pregnancy," she shares. "And you're already so hormonal and emotional that it just multiplies."
But it's not meant to be a heavy book — instead, it fills in the gaps that guides like What to Expect When You're Expecting leave open. "I felt so blindsided by things," Cohen says. "Hopefully the book will enlighten moms to feel less pressure while they're pregnant. You can have the meds and the imperfect labor, and it's still going to be OK. We're only human!"
Though Cohen's book isn't out yet, you can follow her insightful (and funny!) musings on her blog, The Preggo Diaries.
— Kate Hogan
Note from the author: The title of the book is subject to change.