Spotted: Jessica Alba's Little Lady in Red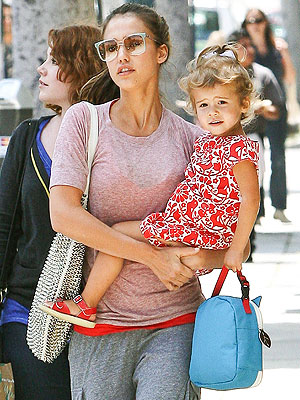 Fame
We love Honor Marie Warren's avian-inspired dress!
The adorable 2-year-old hitched a ride on mom Jessica Alba's hip after grabbing breakfast together at West Hollywood's Urth Caffé on Tuesday morning.
The actress, 29, says she's happy to have a parenting partner in husband Cash Warren.
"The romantic stuff comes and goes, but it's like, does that person have your back?" she tells Cosmopolitan in their new issue.
"You have to be a team navigating through wherever life may lead you and I want a friend for that."
RELATED: Jessica Alba on Hubby Cash Warren: We Had an Instant Connection