Birthday Party Tips from Jes Gordon — Event Planner to the Stars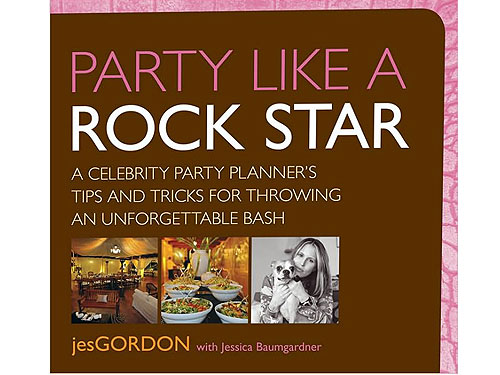 Courtesy of GPP Life
Kids' birthday parties. They used to be quite simple, but in today's world, some have turned into multi-day mega-bashes that are expensive — not to mention exhausting.
But they don't have to be that way! Jes Gordon, party planner to the stars, recently took some time to speak to us about easy ways to throw kids' birthday parties on a budget.
"The most important thing I can say is that we're really, really lucky to be able to celebrate at all," the Party Like a Rock Star author says. "So don't freak out! It's a great cause for celebration, so try to enjoy it." Here are her top party-planning tips: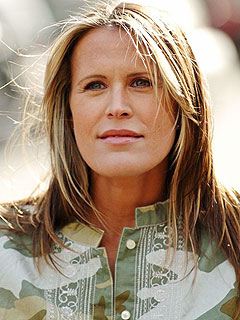 Courtesy of Jes Gordon
Keep kids busy. "Let's face it, you need to tire them out," Gordon says. "Anything that's physical and engaging is great. If it's summer, even a fun sprinkler system can keep kids going for hours, and that's as basic as possible!" She suggests basing activities on your child's favorite shows or subjects — say, a scavenger hunt centered on Dora the Explorer or Blue's Clues — to make them fun and interesting.
Gordon is also a champion of arts and crafts time. "When we throw big events and there are lots of kids, we have an arts and crafts section, and they go ape over it. You can cover your whole floor in art paper and have them draw. Let them go crazy!"
Use what you already have at home. Does your house have Wi-Fi? Do you own a Nintendo Wii? Well, use that to your advantage! "Most kids are pretty simple. Set up a station where they can play something like Wii, and they'll be happy."
Consider candy. "Obviously the other parents will not thank you," Gordon jokes. "But all kids love a great 'candy bar' lined with their favorite sugary snacks." It's a good take-home treat, too.
Make food fun. "Some kids are the pickiest eaters on the planet, and will only eat PB&J or mac and cheese," Gordon says. "So use kid-friendly food, but make it miniature, or in shapes." She recommends little bites like a triple-decker PB&J with marshmallow sauce or fresh fruit, grilled cheese stackers, mac and cheese cups, chicken finger cubes or frozen Jell-O pops.
"Make it party-friendly and present it in a fun way, because what the kids are eating is what the adults will be eating, too. You want the whole party to enjoy it," she advises.
Goodie bags aren't a necessity. "They're really added pressure," she says. "If you're having activities, it'd be nice to give kids a fun bag to carry home anything they made. They can decorate a canvas tote with magic marker."
But if you're already hosting children — and feeding and entertaining them to boot — a goody bag isn't totally necessary. "Most of what happens is built-in swag already. So if you are doing an activity that involves prizes, just be sure every child receives something, especially if they're shy."
Hire help if you can. "It takes a lot of the burden off of you, and allows you to enjoy the party and your guests," Gordon says. "When you try to do it all by yourself, one second you're greeting guests and the next you're like, 'What just happened?' " She suggests hiring a local college student to help bartend, clean up or assist with other tasks. "You don't have to spend tons. It's just nice to have the extra help!"
— Kate Hogan