Mini Must-Have: Liam McDermott's Très Chic Tee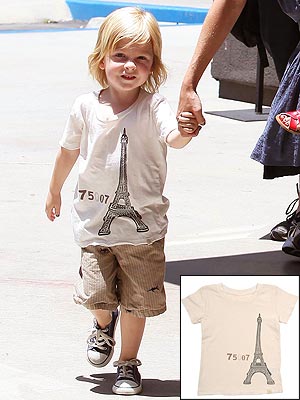 Courtesy of Jaxn Rhea/GSI
Passport to Paris!
He may have been walking the streets of L.A., but Liam McDermott channeled the City of Lights while out with mom Tori Spelling on July 2.
The cosmopolitan 3-year-old rocked The Eiffel Tee ($21) by Atsuyo et Akiko.
Available in eggshell or charcoal, the super soft T-shirt features a cool graphic of the iconic landmark and its zip code.
And for a truly vintage feel, the sleeves and neckline are frayed.
— Anya Leon