Kaitlin Olson Has Fingers Crossed for a Homebirth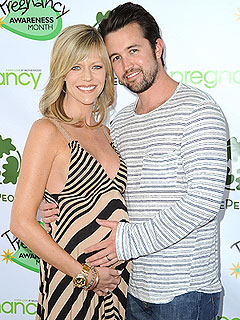 Michael Kovac/FilmMagic
When it comes time to deliver her first child — a baby boy! — this month, Kaitlin Olson has her heart set on a homebirth.
"I decided on a homebirth because I believe that as long as a pregnancy is normal and complication-free, your body knows what to do, and does not need medical intervention," the Always Sunny in Philadelphia star, 34, tells Best for Babes.
"I believe I'll be most relaxed and feel safest in my home, with an amazing nurse-midwife monitoring the baby and me the entire time, of course."
Olson's own mother, the founder of Earth Mama Angel Baby, opted for a homebirth as well and while the expectant mama admits the natural lifestyle is "normal" to her, she also understands the need for hospital care.
"I think hospitals are amazing, valuable places, and I'm incredibly grateful to have access to Western medicine! I just don't think that childbirth is a medical problem that needs intervention unless there is a complication," she explains.
And if all goes according to plan, Olson is prepared to welcome her son in as relaxed an environment as possible.
"I've been practicing hypnobirthing for several months now. It's basically training yourself to completely relax on command, allowing your uterus to do its job without tensing up in reaction to the pain, which just slows everything down," she says.
"It also really focuses on eliminating fear, and I'm learning a lot about the correlation between fear and pain. Instead of being afraid of powerful contractions, I'm trying to focus on being grateful for them, because it means the baby is closer to being born."
Fortunately, Olson — who is also intent on breastfeeding — and her husband Rob McElhenney's decision has been met with much love and support from close family and friends. That said, not everyone has jumped on board with their choice.
"The people who panic and think we are crazy are the ones who haven't done any research themselves. I don't blame them, though," she notes.
"The United States has one of the highest complication, intervention, and infant fatality rates and we have our babies in hospitals. Your body knows what to do in a pregnancy that has no complications. If you numb yourself and block your uterus' ability to communicate with your brain, then lay down on your back and work against gravity, that can, sometimes, cause problems."
To find out what Olson did to prepare for breastfeeding, check out the full interview at Best for Babes.
— Anya Leon