Green Alert! Luxe, Organic Sunscreen for Kids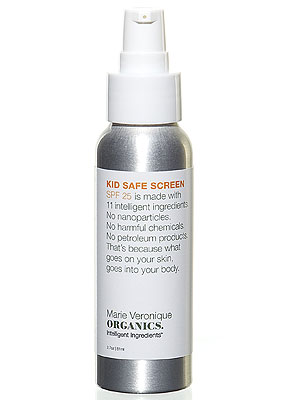 Courtesy of Marie Veronique
Deciphering the ingredients in sunscreen is enough to make any mom or dad cringe.
Fortunately parents don't need to worry about lathering their kids — or themselves! — up this season thanks to Marie Veronique's new Kid Safe Screen ($24).
Made with extracts from green and white tea, as well as, avocado and sunflower oil, it's designed to block both UVA and UVB rays.
Plus, it blends in easily (bye, bye greasy lotion!) and smells delish without any added fragrances.
— Anya Leon