BumpWatch: Amy Poehler's Belly Break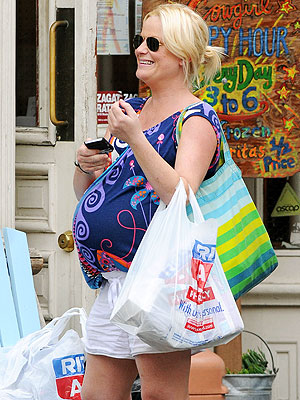 Splash News Online
Pit stop!
After loading up on shopping bags, Amy Poehler took a much-needed time-out on her walk home through the West Village on Tuesday.
Too bad Will Arnett wasn't around to lend a helping hand!
Maybe he was getting in some last-minute father-son bonding time with Archie, 21 months, before the couple welcome their second child this summer.
RELATED: Amy Poehler's Girl's Night Out