Easy-to-Follow Tips to Get Your Kids to Eat Healthy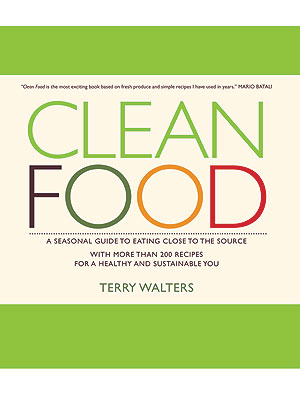 Courtesy of Sterling Epicure
Eating healthy is hard enough for adults.
So imagine how difficult it is to get kids out of their comfort zone of chicken fingers and fries.
According to healthy food advocate and Clean Food author Terry Walters, it's easier than you think.
"Encouraging kids to be more adventurous eaters can be a wonderful experience for the whole family to share," says the mom-of-two.
So what does she suggest? Click below to find out.
Make meals fun.
Wraps, burritos, tacos and summer rolls are all great ways to make eating vegetables fun. Served with their favorite toppings and dressings, you'll be surprised at all the healthy foods your kids will gladly devour.
Eat the colors of the rainbow.
Create a contest to see who can eat the most colorful diet (Fruit Loops don't count!), including leafy greens that don't come in a can. It's a fun way to learn about nutritional foods.
Get the little ones involved.
Encourage them to help with meal planning, shopping and cooking. Whether you're at the farmers market or the grocery store, let your children pick the vegetables they're willing to try. That way they're more invested in the process and more likely to eat the meal.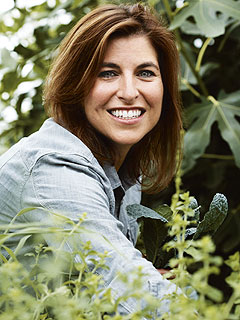 Courtesy of Terry Walters
Join a CSA (Community Supported Agriculture).
Take the tots to the farm to shop for seasonal produce that's fresh and delicious. They'll learn about discovering new foods and the importance of supporting your local farmer. If you live in the city, visit the farmer's market or a local food co-op.
Grow your own vegetables.
Every little kid loves to play in the dirt, so let them get their hands dirty in your family garden or your window pots. There's no better way to learn first hand about clean food that's minimally processed and has maximum nutrition. Plus, they'll be eager to taste the fruits of their labor.
Overall, children learn the most about healthy eating from what we do rather than what we say. Stocking healthy food in your refrigerator and pantry is a start. But most importantly, involve them in the process and they'll be excited to make healthy choices.