1 Trend, 3 Ways: Fun Pacifiers for Baby!
From snuggly security blankets to cuddly stuffed animals, Hollywood tots sure do love their comfort items. But lately, it's soothing pacifiers that are high on their list.
We've recently spotted cuties including Hank Baskett IV, Seraphina Affleck (she has The First Years Soothie) and Tabitha Broderick out and about with their binkies.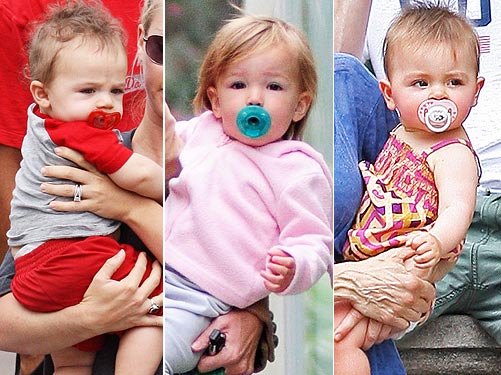 Fame; Anderson/Vila/bauer-griffin; Gonzalo Monte/ Meet The Famous
From the outrageous (think lots of bling) to the practical, there's lots of fun pacifiers on the market.
Check out our picks — for every budget — below!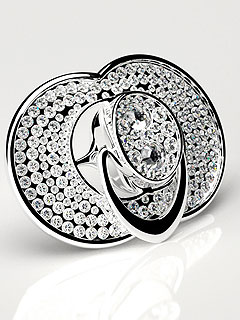 Courtesy of The Corner Stork
Splurge
Talk about over the top! Adorned with hundreds of crystals, Aristobrat's Luxurious Crystal Pacifier ($175) is for parents with deep pockets.
Available in silver, pink or blue, this is one drool-worthy — literally — pacifier.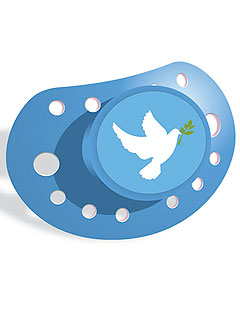 Courtesy of Elodie Details
Affordable
Looking for a bit of peace? Try the Little Wings of Tomorrow Pacifier ($39) from Elodie Details. Made of high-quality silicone, it sports an oh-so cute dove and olive branch design.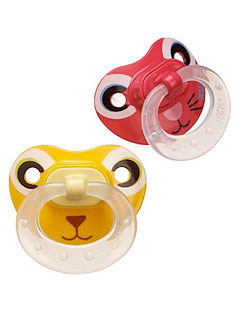 Courtesy of Amazon
Bargain Buy
NUK's Silicon Animal Face Pacifiers ($5 for two) are fun and adorable. The BPA-free collection also includes a lovable frog.
Make sure to also check out MAM's Silicone Air Pacifier ($6 for two). Created with the help of pediatricians and parents, they're designed to increase air circulation around the mouth for less skin irritation.
— Anya Leon