Spotted: Gwen Stefani and Zuma – To Grandma's House We Go!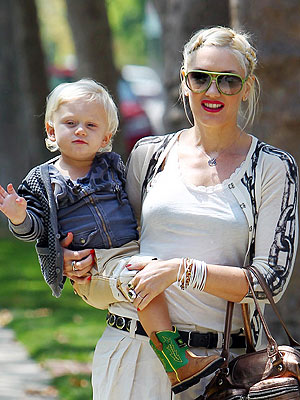 Fame
Another day, another visit to Grandma's!
With Kingston, 4, (not pictured) leading the way, Gwen Stefani picks up the rear with younger son Zuma Nesta Rock, 23 months, as they made their way into her parents' Los Angeles home last Saturday.
While his big brother stopped to smell the flowers, Zuma offered up a few smiles — and a wave! — to the photographers.
RELATED: Look for Less: Zuma Rossdale's Cute Cowboy Style!