Ne-Yo 'Terrified' About Impending Fatherhood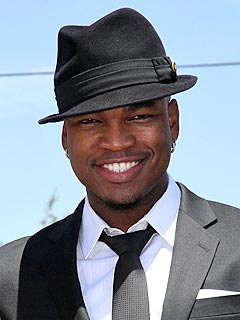 AJM/Empics/Abaca
He may perform for thousands of fans with ease, but when it comes to impending fatherhood, Ne-Yo admits the thought has him a wee bit on edge.
"I'm terrified; I'm gonna be all the way honest," the Grammy-winning star, who is expecting his first child with girlfriend Monyetta Shaw in January, tells CNN.
"I've never seen myself as a father. I knew eventually I would get married and have kids and all of that stuff."
And despite his wealthy lifestyle, Ne-Yo also promises he will teach his future child "the value of a dollar."

But for now, the singer-songwriter, 30, is shaking in his boots.
Ne-Yo, who plans to release his fourth album Libra Scale Sept. 21, also shot down engagement and marriage rumors.
"Let's clear that up," he says. "I'm not engaged; I'm not to be married."
— Tiffany McGee