Family Photo: Liev, Naomi and Boys Go Biking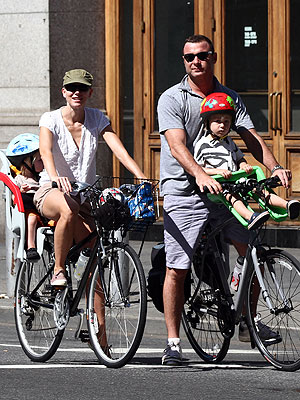 Bauer-Griffin
Wheels up!
Liev Schreiber, Naomi Watts and their sons — Alexander 'Sasha' Pete, 3, and Samuel Kai, 19 months — take a spin around SoHo on Sunday afternoon.
The foursome ended up in the West Village, where they parked their bikes and hung out at the playground.
Watts and Schreiber even joined their sons on the slide!
"We stick the kids in little seats on the bikes with helmets," Schreiber, told New York recently. "It's very cute. We're a very cute family."
RELATED: Liev Schreiber Enjoys Tub Time with Sons