Angie Everhart's Son Kayden Turns One!
Happy birthday Kayden Bobby Everhart! Angie Everhart's baby boy turned one with a splash, celebrating with family and friends at a pool party this past Saturday.
"I can't believe it's been a year already," the actress and model, 40, tells PEOPLE Moms & Babies. "He's grown so much and I wanted to create a party that would be carefree and fun. We threw a blue and white-themed pool party for him, where we had swimming, a bounce house and ball playing. We had everything outdoors."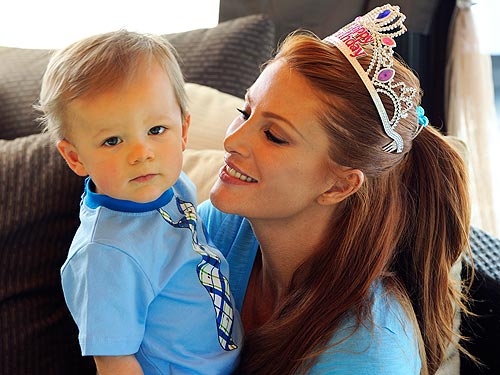 Kayden and Angie – Stephen Kenneston
Click below for more photos and party details!

"Kayden's favorite activity — and latest milestone — was the pool," notes Everhart. "This was his first time underwater and he loved every minute of it!"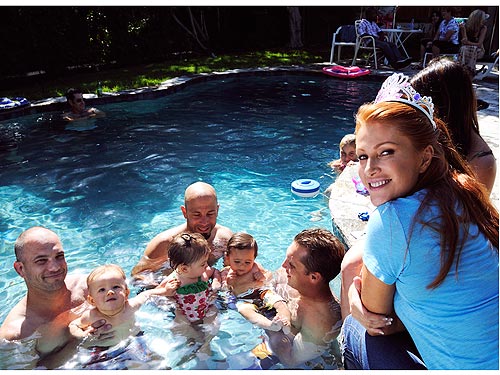 In the pool with dad Chad Stansbury as Angie looks on – Stephen Kenneston
"He really enjoyed the presents and his cake. We got a vanilla cake with vanilla frosting from Hansen's Cakes in Los Angeles, and had it decorated with blue and white icing along with some cute ornaments," she explains.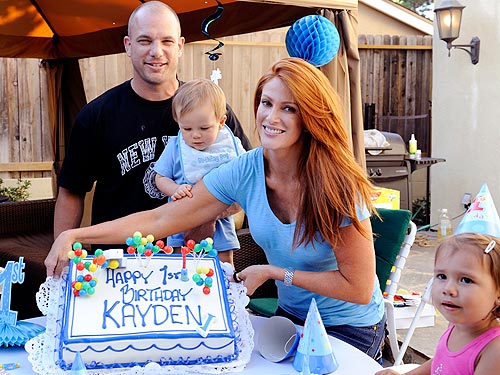 Proud parents Chad and Angie show off Kayden's cake – Stephen Kenneston
What's up next for Everhart? "I have a couple projects in the works but I am foremost enjoying being a mother," she tells us. "It's the best job in the world and I am loving every minute of it. In addition to being a mother, I love being a Nutrisystem spokesperson and inspiring women to get healthy and lose their baby weight. Now that my pregnancy weight is off, I feel like myself again and can only thank Nutrisystem for that."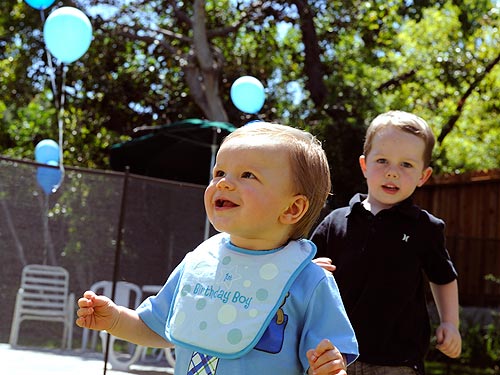 Kayden enjoying his pool party – Stephen Kenneston
All in all, the party was a success. "This was a great day and I wanted to celebrate this milestone in our lives with close family and friends," Everhart notes. Mission accomplished!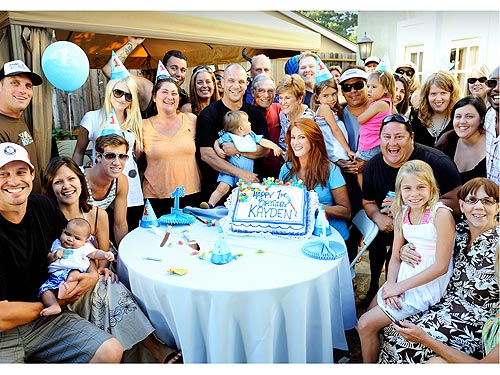 Friends and family celebrate together – Stephen Kenneston