Rachel Dratch's Pregnancy Has a 'Crazy Story' Behind It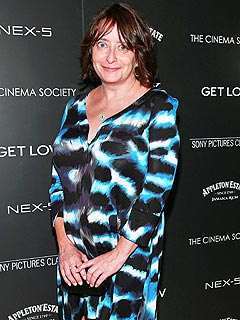 Mike Coppola/FilmMagic
Leave it to Saturday Night Live alum Rachel Dratch to make pregnancy a hilarious experience.
"Oh my God, everything [about pregnancy has] been surprising. The most surprising thing is that I am pregnant. There's a whole crazy story there. But that will come out in my book," Dratch, 44, joked to PEOPLE Moms & Babies at last Wednesday's Cinema Society screening of Get Low in N.Y.C.
When asked to divulge details, she demurred: "I've always been kind of private. So then I'm like, Why do I need to tell people? I would want to know but…"
As for the sex of the baby: "I do know, but I'll keep it a mystery for now."

When it comes to her mom-to-be diet, however, she's an open book. "My only craving has been watermelon, which is kind of random," said Dratch, who is due in September. Another side effect? Not being able to eat much at all!
"At the beginning, you can eat anything you want, but now I'm in the phase where you can't eat anything. [I love going to restaurants] in New York, so this has cut into my number one hobby — I eat half a salad and I'm totally full. I feel like I've had gastric bypass!"
And while her hobbies may have changed, her friendships haven't. Fellow SNL moms Tina Fey and Amy Poehler have even offered sage advice.
"They just say, 'Don't worry about two steps ahead … just focus on the day that you're in.' So I try not to get too far ahead of myself. Amy's due with another one, so that's been fun because we've been preggers buddies. We check in and compare symptoms."
— Suzanne Zuckerman