Spotted: Heidi Klum and Lou's West Village Walk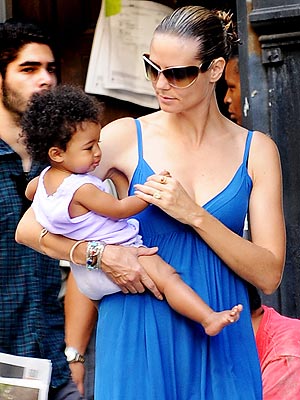 Katie B/Eagle Press
While out and about with her children on Monday, Heidi Klum gives daughter Lou Sulola, 9 months, some special attention, toting her around the Big Apple on her hip.
Among the stops for the Project Runway host and kids Leni, 6, Henry, 4½, and Johan, 3½?
McDonald's! The family visited the fast food chain for a quick lunch.
Next up for Klum, 37, is the new season of her hit reality show, premiering July 29.
RELATED: Spotted: Heidi Klum and Her Shady Lady Lou