Make Nursery Decorating Easy with AllPosters.com Wall Decals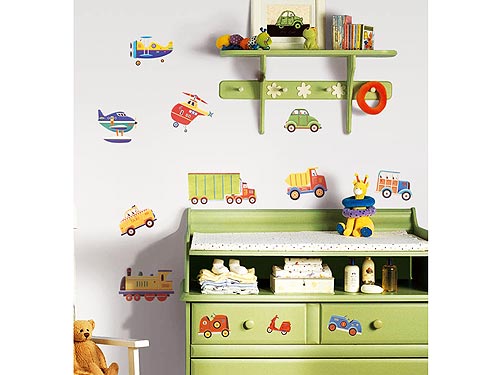 Courtesy of AllPosters.com
Hormone-induced indecisiveness is never pretty, and nothing brings it out like decorating a nursery.
With AllPosters.com's collection of kid-themed wall decals, however, it really is a woman's prerogative to change her mind … over, and over, and over again!
Starting at just $20, each set contains dozens of re-usable stickers that go on and come off in a flash. It's a great, low-pressure way to prepare a nursery, but also a smart and easy way to transition into toddlerhood and beyond.
Not sure if your baby boy will prefer robots or jungle animals?  Has your little princess grown into a wannabe rock star? Now you can switch up their decor whenever the mood strikes you or them.  And be sure to check out AllPoster.com's collection of chalkboard wall decals, like this Hootie owl.
To shop the collection, go to AllPosters.com.