Rich Sommer and Wife Expecting a Baby Boy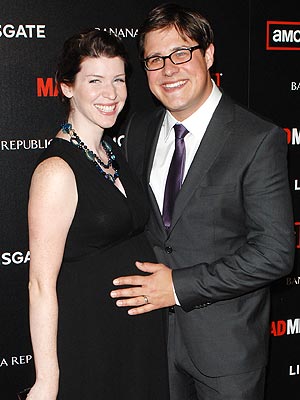 Craig Barritt/WireImage
This summer is shaping up to be a bright one for Rich Sommer!
Not only is the Mad Men star celebrating the show's fourth season premiere, but he and his wife Virginia are expecting their second child — a boy!
"We have a little girl [Beatrice] who's about two and a half, and she's gonna [get] a baby brother," Sommer, 32, reveals to Access Hollywood. "We're very excited."
With their son due "by the end of summer," Sommer is planning his schedule accordingly.
"I asked for a couple of certain days off with fingers crossed, but you know, it's kind of the nature of the job," he explains.
"I'm hopeful that I can be there for the blessed event and we'll see how long I get to spend there before I race back and put a tie and a shirt on."
— Anya Leon