BumpWatch: Christina Applegate Debuts Her Belly!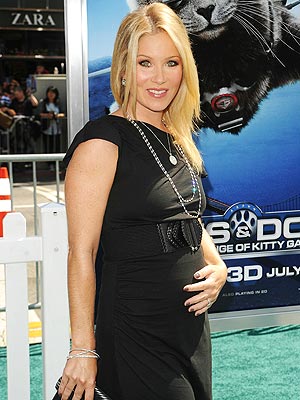 Jason Merritt/Getty
Looking good!
Actress Christina Applegate belted her blossoming bump at the premiere of Cats and Dogs: The Revenge of Kitty Galore in Hollywood, Calif. on Sunday.
"One thing that's been really important is trying to not be stressed out or let other people stress you out. It's not about you anymore, it's about the bump," she told PEOPLE's Moms & Babies.
And what has Applegate been up to since the big announcement? Nothing, she jokes!
"Yeah, I don't have any work, at all," she laughs. "And now that everyone knows about this, I probably won't have any work for the rest of the year."
Applegate, 38, and her fiancé Martyn Lenoble — who were engaged on Valentine's Day — announced that they are expecting their first child last week.
— Reporting by Mussarat Bata