Bethenny Frankel's Blog: The Delicate Balance of Work and Family
Our newest celebrity blogger Bethenny Frankel — best-selling author, creator of the Skinnygirl Margarita and star of both The Real Housewives of New York City and Bethenny Getting Married? — is sharing the highs and lows of motherhood with us this month.
This week the reality star – who is mom to 10-week-old daughter Bryn Casey with husband Jason Hoppy – tells us about how she strikes the work/life balance, and why having a great "teammate" makes all the difference.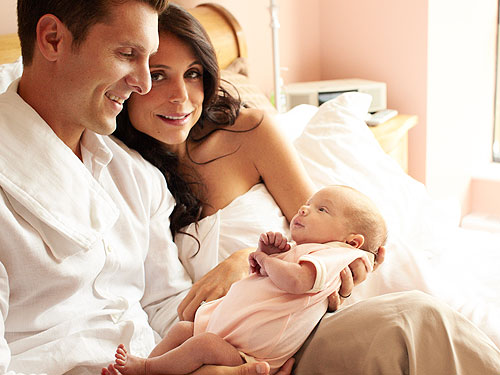 Brian Doben
Hey PEOPLE people!
One of the greatest challenges a woman can face is to balance work and family. I'm so fortunate because my office is at home. This means I dash out for meetings and appearances, but I can always run home to feed Bryn, pump breastmilk or get in a snuggle.
I'm also really lucky because Jason is an excellent partner and a truly devoted father. He comes from a place of "yes," which makes him want to do as much as possible. In fact, he does equal — or more — than I do. I really chose the right teammate.
We have so much fun raising Bryn together and watching her change that it really brings us closer.
We have learned to put everything into the relationship so we get so much back. If he wants to play golf, I say yes. If I have an appearance, he comes with me. Rather than find reasons for things not to work, we make them work.
Overall, love distribution is the biggest challenge to me. Bryn, Jason and Cookie all need love — and somehow I feel like I'm the heart of the whole love operation.
I'm a strong force, so when I'm out of whack, the dynamic is as well. For me, sleep is the most important commodity. With it, I can manage everything.
Tell me: What's your secret to balancing your work life and family life?
Make sure you follow me on Twitter @Bethenny, check out my site Bethenny.com and tune into my new show on Bravo, Bethenny Getting Married? Thursdays at 10 p.m.
— Bethenny Frankel