Rachel Dratch Doesn't 'Have the Guts' to Go Name Crazy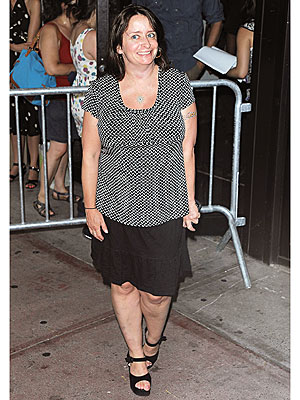 Henry Lamb/Photowire/BEImage
Due in September with her first child, Rachel Dratch is learning to walk — and eat! — for two.
"I feel pretty good, except for this heat," the former SNL actress, 44, tells PEOPLE Moms & Babies at The Extra Man premiere. "It's hard to walk around. Other than that, I'm feeling pretty normal."
So normal, in fact, that Dratch admits even her cravings have been anything but exciting.
"I've just been having watermelon cravings, nothing unhealthy, weird … bizarro," she reveals, adding that she is "trying" to drink as much water as possible to stay hydrated.

And when it comes to the name game, Dratch — who is keeping the identity of baby's businessman father under wraps, explaining that she's "going the Padma route" — plans to give her child a traditional name, despite her desire to wander down the unbeaten path!
"I haven't settled. I have a funny one in mind, but I don't have the guts to do it," she laughs. "I'll probably go with something a little bit more normal."
— Anya Leon with reporting by Jeffrey Slonim