Spotted: Reese Witherspoon's Party Pal – Deacon!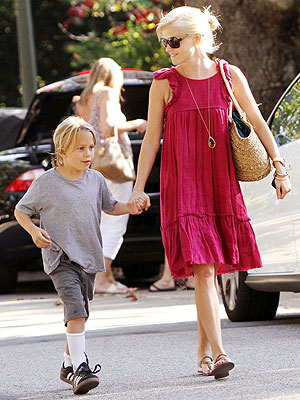 Fame
Party time!
Reese Witherspoon takes her son Deacon Reese, 6½, to a friend's birthday celebration on Saturday in Pacific Palisades, Calif.
"Things are great," says the actress' ex-husband Ryan Phillippe, whom she split from in 2006 after seven years of marriage.
"We go to all the school events together, and we're there for each other. It is so important as divorced parents to keep that connection. It makes the kids feel better that the parents are interacting."
Witherspoon and Phillippe are also parents to daughter Ava Elizabeth, 10½.
RELATED: Reese Witherspoon Gives Daughter a Meet-and-Greet with Robert Pattinson