BumpWatch: CC Sabathia's 30th Birthday Bash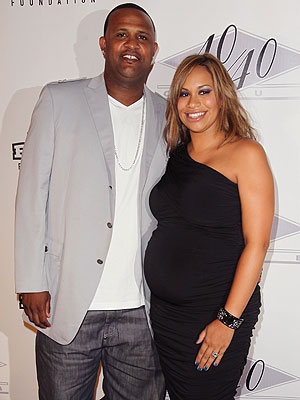 INF
Last night out before baby?
New York Yankees pitcher CC Sabathia and wife Amber — who's due with their fourth child in just two weeks! — arrive at his 30th birthday celebration, held at Jay-Z's 40/40 Club in New York City on Sunday.
The Sabathias are already parents to son Carsten Charles III, 6½, and daughters Jaeden Arie, 4½, and Cyia Cathleen, 22 months.
RELATED: Cameron Diaz & A-Rod's Coy Night out with Beyoncé & Jay-Z