Spotted: Naomi Watts and Snackin' Sasha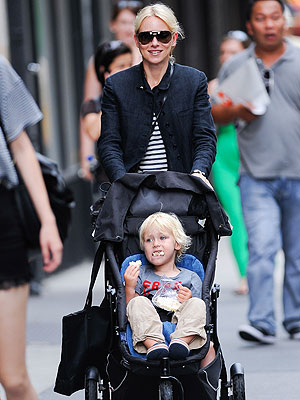 Ray Tamarra/Everett
Yum!
Alexander 'Sasha' Pete Schreiber — who turns 3 next week — enjoys a snack while strolling with mom Naomi Watts on Wednesday in New York City.
Having two boys back to back with fiancé Liev Schreiber isn't something the actress expected to be doing, she explains.
"I didn't ever think I would be having kids this late," Watts, 41, admits.
"Then two kids under the age of two in diapers — it's the hardest thing I've ever done, but the most rewarding."
RELATED: Naomi Watts: Two Under Two Is the 'Hardest Thing I've Ever Done'