Look Better Naked: Easy-to-Follow Tips for Moms!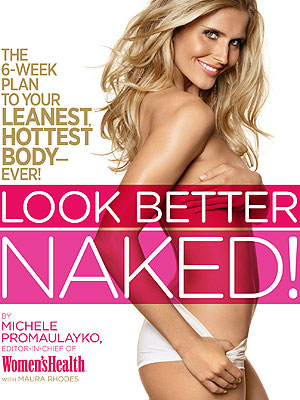 Courtesy of Rodale
"Stop hating your naked form and start appreciating it," says Women's Health editor Michele Promaulayko.
"When you feel good about your body, you come across as more attractive. At the end of the day, sexy is a state of mind."
So goes the advice in her new book, Look Better Naked (Rodale, $17), a guide to easy healthful eating and exercise that should be on every mom's bookshelf.
Promaulayko carefully outlines a six-week plan that she says is totally doable, even for busy new mamas on the go.
"The best part about the Look Better Naked plan is that it doesn't require a big investment of time," she tells PEOPLE Moms & Babies.
"The workouts take just about 20 minutes, four times a week." And if you can't leave baby to hit the gym? "Replacing a metabolic workout with a fast-paced walk while pushing a stroller will still burn a bunch of calories," she says.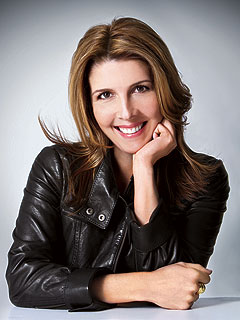 Courtesy of Rodale
Promaulayko also recommends a list of 20 "powerfoods," like chicken, whole-grain pasta and low-fat cheese, which will make you look and feel better — and satisfy your family, too.
Her detailed eating plan also offers kid-friendly options. "My favorites are the breakfast pizza, turkey guacamole sandwich and shrimp kebabs," she shares.
Though the plan is designed to boost health and confidence, it can still be a daunting. So Promaulayko has advice that will blast 5 lbs. in an instant.
"Simply stand up straight!" she says. "Poor posture puts your abdominal muscles to sleep. It's an even bigger issue for women who've had children, since pregnancy can stretch ab muscles."
By standing (and sitting) tall, women will instead "challenge" their abs to hold their whole body upright.
More importantly, "just think of all the amazing things your body can do," Promaulayko says. "It literally carries you through life, provides you with physical pleasure and births little human beings." That's reason enough to take good care of it!
— Kate Hogan