Angie Harmon on Raising 'Strong Southern Women'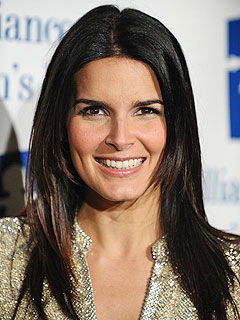 Jason LaVeris/FilmMagic
With her return to the small screen in TNT's new series Rizzoli & Isles, Angie Harmon has much to celebrate.
The former Law & Order star, 37, says that there's still at least one reason not to, however, for her commitment to the show means her family will stay in California longer than she would like.
"We just had another baby, and I've got three little girls now," Harmon — married since 2001 to former football player Jason Sehorn — tells the Fort Worth Star-Telegram.
"So my husband and I were going to move out of Los Angeles and go somewhere in the South, where I can raise some strong Southern women with morals, ethics and values."
Adding that she can "save retirement for another day," Harmon insists that a change of address is a matter of when, not if.
"Once we finish shooting this first season, sometime in August, we're definitely going to move, for the kids," she says.

Rizzoli & Isles is based on the popular book series by Tess Gerritsen, and while Harmon "wasn't familiar with them" beforehand she had three very good reasons not to be in daughters Finley Faith, 7½, Avery Grace, 5, and Emery Hope, 18 months.
"I don't have the time to curl up on my couch with a good book," she laments.
"Now that the baby is walking, I've got the three kids running around like crazy. All my off time is spent with them. That being said, now I've read all of the books. How I managed to do that, while shooting, I have no idea," she adds.