Make Gift Giving Extra Special With Makaboo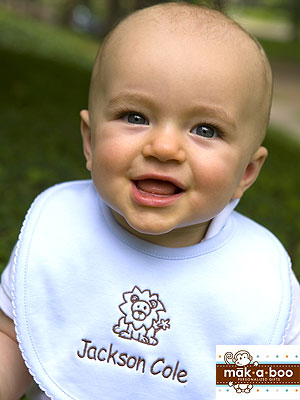 Courtesy of Makaboo
Your best friend just invited you to her baby shower, but she's the picky sort and expects one-of-a-kind goodies you won't find in just any store.
Before you freak out, check out the newly launched baby gift-giving site Makaboo.
Not only is it stocked full of celeb favorites like Angel Dear and Kissy Kissy, it lets you personalize anything with your choice of font and color.
Plus, they wrap it up in adorable packaging for no extra cost!
Our favorites: The plush Classic Hoodie Jacket ($50) and the super cute Pillow Pal ($30).
With such a wide variety of drool-worthy items, your virtual shopping cart will be full in no time.
Now, what to wear?
— Anya Leon