Spotted: Gisele Bündchen and Benjamin – What's Up Doc?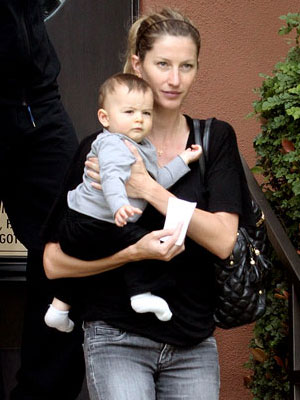 Fame
Check up and check out!
While Gisele Bündchen totes her little guy Benjamin Rein, dad Tom Brady (not pictured) brings up the rear following a peditrician's visit for their 7-month-old son in Santa Monica, Calif. on Monday.
The model, 29, has been back to work since the December birth of her son, taking to the runway during Sao Paolo Fashion Week and posing for Calzedonia's Spring/Summer 2011 swimwear campaign.
RELATED: Adriana Lima 'Amazed' By Gisele Bündchen's Post-Baby Body