Craig Ferguson and Wife Expecting a Baby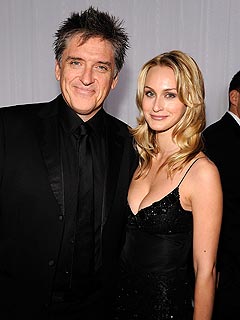 Larry Busacca/Getty
A baby is on the way for Craig Ferguson and wife Megan!
The Late Late Show host, 48, and his art dealer wife, who tied the knot in December 2008, are expecting their first child together this winter.
"Holy crackers! Mrs F is pregnant. How did that happen?" he Tweeted Wednesday. "Oh yeah I know how. Another Ferguson arrives in 2011. The world trembles."
The two are already parents to Milo Hamish, 9, Ferguson's son from a previous marriage.
— Eunice Oh with reporting by Alexis Chiu