1 Trend, 3 Ways: Pretty Mini Bracelets!
As these celeb tots prove, it's never too early to start sporting some fab arm candy.
From Honor Warren's chic Jingle Bells bracelet ($60) by Baby Emi to Ava Jackman's fun and colorful beaded baubles ($14) by Stella & Dot's Little Girl Collection, there's loads of beautiful baby bling sprouting up in Hollywood.
We even spotted Anja Mazur (middle) and mom Alessandra Ambrósio sporting mommy and me versions of One of a Kind's Red String Hamsa Bracelet in silver ($15 and $39).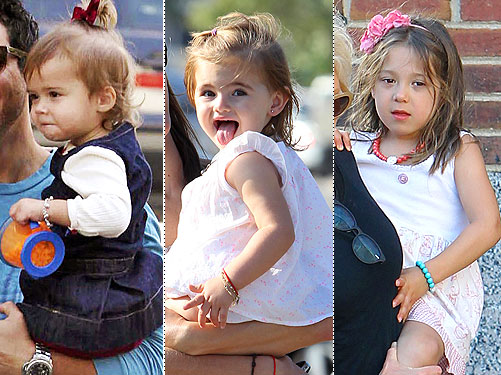 Flynet; INF; GSI Media
Pretty baby bracelets are a sure-fire way to add a bit of pizazz to your little one's look.
Want one for your mini fashionista? Check out our top picks — for every budget — below!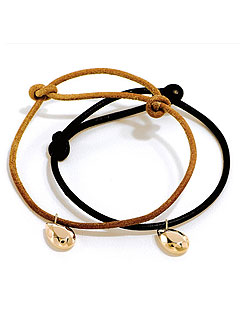 Limelight
Splurge
Even baby bracelets can be eco-friendly. Available in black or brown, Posh Tot's Pear Charm Knotted Bracelet ($150) features 14K charms crafted from recycled gold and comes packaged in a 100 percent organic cotton pouch.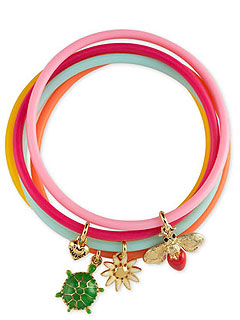 Courtesy of Neiman Marcus
Affordable
We love the whimsical vibe of Juicy Couture's bright Girls Jelly Bracelets ($38). Plus, each one comes with a super cute charm.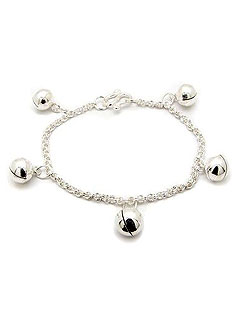 Limelight
Bargain Buy
Dainty and chic, Silver Insanity's Jingle Bell Chain Bracelet ($15, left) would make the perfect present for a new baby.
Want something more bangle-licious? Rosena Sammi's pint-size Pyaar Braid and Ridge bangles ($10) definitely fit the bill. But make sure to buy a set ($49) for yourself so you and your mini me can match.
— Anya Leon