Spotted: Levi McConaughey's Dog Day Afternoon
Hello world! Levi Alves McConaughey gives a wave — and shows off his new haircut — while walking one of the family dogs on Saturday in Malibu, Calif. Matthew McConaughey and Camila Alves' elder child celebrated his second birthday last week.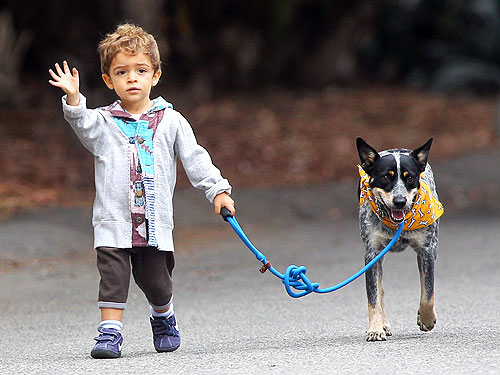 Splash News Online
RELATED GALLERY: Happy Birthday Levi Alves McConaughey!