Look for Less: Kingston Rossdale's Sporty Edge!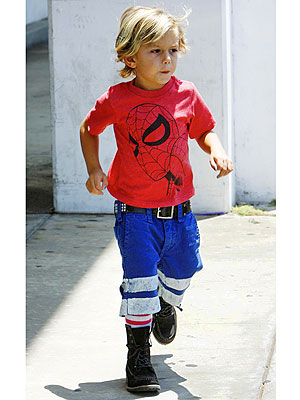 Ramey
Whether he's rocking shorts and a tee or a blazer and slacks, there's always an edgy twist to Kingston Rossdale's style.
And July 4 was no exception.
While running errands with mom Gwen Stefani, the 4-year-old was decked out in a red Old Navy Spiderman tee, blue and white board shorts, AllSaints' suede Tread Boots ($160), red and white striped leg warmers and a black studded belt.
He was even sporting some funky blue nail polish.
Talk about mini rocker-in-training!
Love Kingston's look as much as we do? You're in luck.
We've rounded up a similar ensemble — with items all under $50!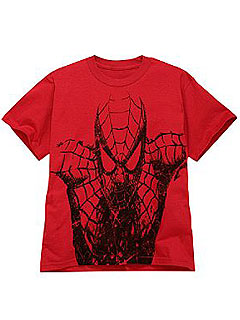 Courtesy of the Disney Store
Tee
The Disney Store's super cool Sketch Art Spider Man Tee ($13) has us totally caught up in its web.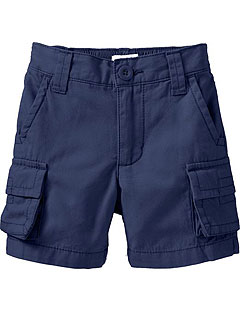 Courtesy of Old Navy
Shorts
Cute and comfy, Old Navy's Canvas Cargo Shorts ($8) are super versatile.
Dress them up with a cute polo or keep it simple with a stylish T-shirt — either way, your little fashionisto is sure to look adorable.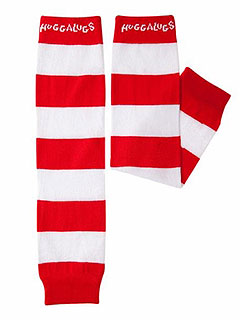 Courtesy of Earth Baby Clothes
Socks
Kingston isn't the only one in the family who loves colorful leg warmers — little bro Zuma has been spotted sporting the same look (and style!) too.
For a similar version, check out Huggalugs. We love the fun, nautical feel of their Red & White Striped Baby Leg Huggers ($12).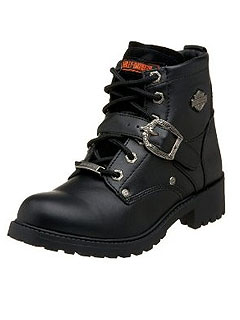 Courtesy of Endless
Boots
Super sleek and extra sturdy, Harley-Davidson's Faded Glory Boots ($50) are sure to make your tot the coolest kid on the playground.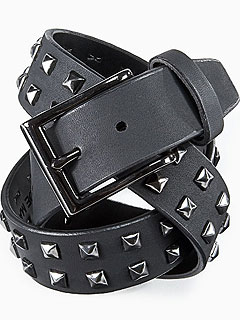 Courtesy of Macy's
Belt
Add a bit of edge to your little one's wardrobe with Levi Kids' Motorcycle Belt ($13). The cool metal studs make for a cute rocker-inspired accessory.

— Anya Leon