Chris Daughtry's Twins: A Boy and a Girl!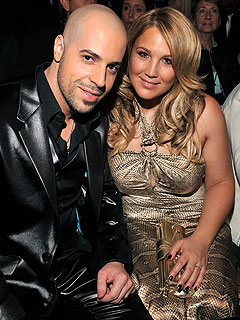 Courtesy RCA Music Group
The twins Chris Daughtry and wife Deanna expect via surrogate in November will be one of each!
"Big news — Deanna and I are having a boy and a girl," the rocker, 30, announced in a video blog posted to his Web site Monday.
"We're very excited about that. We do have names picked out but we're going to keep them to ourselves until further notice."
Announcing the pregnancy in May, the Grammy-nominated Daughtry frontman said that he and his wife were "overjoyed by this double blessing."
They are already parents to son Griffin and daughter Hannah.
— Sarah Michaud