Spotted: Sandra Bullock's Carry-On Cutie!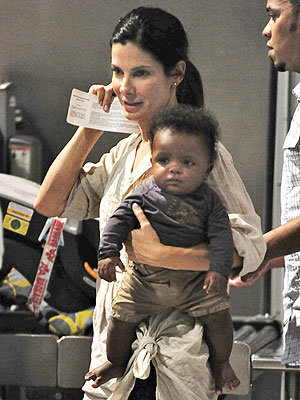 National Photo Group
Precious cargo alert!
With her marriage officially over, Sandra Bullock continues moving forward with her new guy, adorable 6-month-old Louis Bardo, as mother and son prepare for takeoff in Austin, Texas, on Saturday.
"He's just perfect, I can't even describe him any other way," Bullock, 45, said earlier this year upon revealing that she had adopted a baby boy, born in January in New Orleans.
RELATED GALLERY: All the Single Ladies: Hollywood's Solo Moms!