Spotted: Pete Wentz and Bronx's Sandy Snack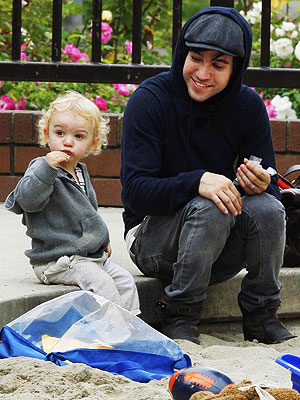 Ramey
No girls allowed!
Pete Wentz and son Bronx Mowgli, 19 months, leave mama Ashlee Simpson-Wentz at home for a sandy snack during a father-son playdate at a Los Angeles park Friday.
The rocker, 31, says he's gotten some important parenting advice from his own mom and dad.
"It's okay for your kid to make a mistake as long as you give them a safety net," Wentz explains.
RELATED: Pete Wentz Says Bronx Is Beginning to Show Empathy