Timi & Leslie Launch Canvas Diaper Bags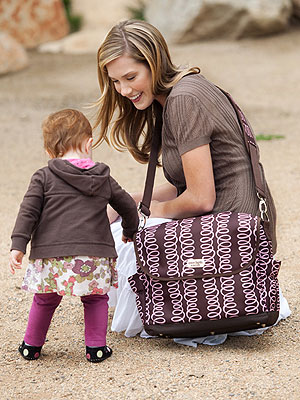 Courtesy of Timi and Leslie
Hauling diapers is hard work — especially if you're carrying them around in a heavy diaper bag.
So unless you're a fan of this mini workout, try Timi & Leslie's new collection of lightweight canvas baby bags.
Available in three styles (messenger, tag-a-long and 3-in-1 backpack), they come in four eye-catching designs.
But more importantly, they're made of super sturdy poly-canvas exterior so it will last from one child to the next.
Plus a peek inside reveals everything you'd expect from a high-end design, including magnetic closures, insulated bottle pockets, non-slip stroller straps, a key fob and more.
But don't let the bells and whistles fool you — the canvas line is more affordable than you'd think, with each bag priced at just $70.
For a list of retailers, go to TimiandLeslie.com.