Spotted: Kelly Ripa and Kids Drink Up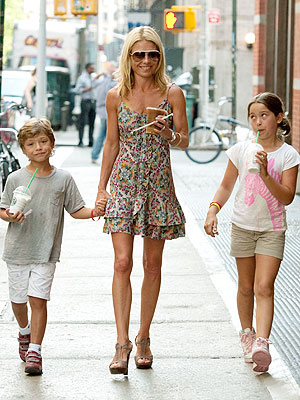 Flynet
Beating the heat on another searing day in New York City, Kelly Ripa and kids Joaquin Antonio, 7, and Lola Grace, 9, cool down with chilly drinks from Starbucks on Tuesday.
Skipping the outing? Son Michael, 13, who is off at sleepaway camp for the summer.
"The other two wanted to go with [Michael], they wanted to get on the bus. And we were like 'No, you have to wait until you're 12,'" says the Live with Regis & Kelly host, 39.
"And so the bus takes off, and we were sitting in the car, and the two of them are fighting and screaming. And I'm like, 'Turn this car around, and get these kids on that bus!'"
RELATED: Kelly Ripa Tries to Tell Her Teenage Son That She's Cool