Bethenny Frankel's Blog: All the Clichés Are True!
PEOPLE covergirl Bethenny Frankel is adding one more item to her long and impressive resume: Moms & Babies blogger! The best-selling author, creator of the Skinnygirl Margarita and star of both The Real Housewives of New York City and Bethenny Getting Married? — the highest rated series in Bravo history — is sharing the highs and lows of motherhood with us this month.
This week the star – who is mom to 8-week-old daughter Bryn Casey with husband Jason Hoppy – tells us how motherhood has changed her life.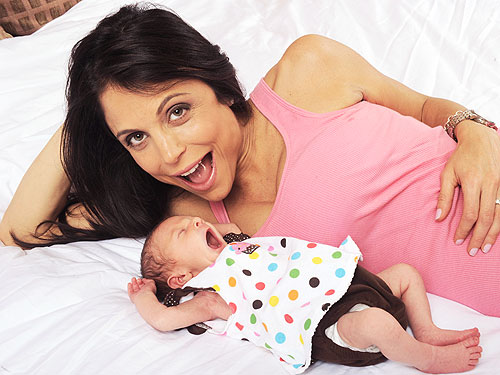 Albert Michaels/Startracks
Click below to read her first blog!

Hey PEOPLE people!
How's everyone's summer going so far? Suffice it to say that I've had a crazy last year and this summer has been no exception.
The Real Housewives of New York season was tumultuous and dramatic to say the least. In my spare time, I released a book (The Skinnygirl Dish), got engaged, got pregnant, got married and launched my own show Bethenny Getting Married? Oh, and then I had a beautiful baby girl named Bryn who entered the world five weeks early. She is the most beautiful, sweet, magical girl in the world.
All of the clichés are true: Parenthood is magical, it is a gift, a miracle, and yes, I am over the moon.
I can be the toughest, most abrupt, and often harshest person in the world, and somehow this tiny little being has softened me. She makes everything so simple. She quiets it all down, and she makes all the drama inconsequential.
Being 39 years old, finally finding my partner and true love and having a baby seem too good to be true.
Now I realize that if you work hard, hold onto your dreams and plug away going forward, you will get to your destination. All roads lead to Rome. You may be diverted, distracted and feel defeated, but if you move forward, you will get there.
Make sure you follow me on Twitter @Bethenny, check out my site Bethenny.com and tune into my new show on Bravo, Bethenny Getting Married? Thursdays at 10 p.m.
— Bethenny Frankel
A warm welcome to Bethenny! What questions do you have for her? What topics would you like her to blog about in the future?