Spotted: Jim Carrey's Yankee Doodle Baby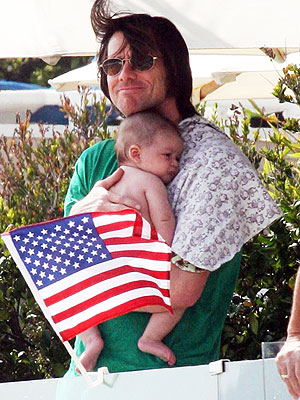 Fame
Too cute!
Proud grandpa Jim Carrey cuddles with Jackson Riley, the 4-month-old son of the actor's daughter Jane, 22, during a family beach party on Sunday in Malibu, Calif.
Carrey – who became a U.S. citizen in 2004 – spent Independence Day at the shore, putting an arm around Jane as she took her son down to the water to check out the waves!
RELATED: Jim Carrey Becomes a Grandfather!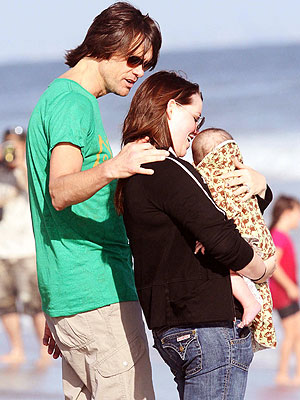 Fame