Levi McConaughey Gets Shorn For the Summer!
A birthday buzz? Just in time to turn two on Wednesday, Levi Alves McConaughey was spotted sporting a newly shorn 'do in Malibu, Calif. on Independence Day. As the host of Shear Genius, mom Camila Alves knows a thing or two about hair, and said back in February that she and Matthew McConaughey weren't ready to break out the scissors quite yet.
"He's a little boy and I don't want to touch it. It's still pure and perfect! We're going to have so much time to style it and cut it," she explains. "At this stage in his life, I'm leaving it as pure as possible." Seems like they decided it was time to give their toddler a trim!
TELL US: Which look of Levi's do you prefer? At what age did you give your baby boy his first cut?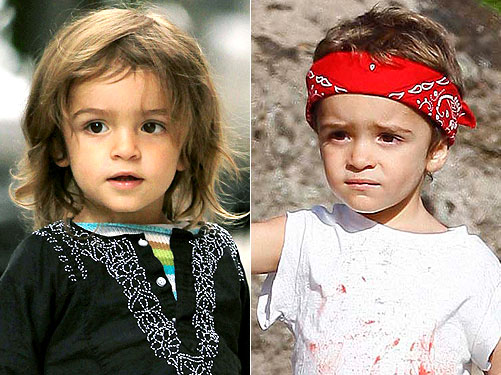 Fame; GSI Media
RELATED GALLERY: Happy Second Birthday, Levi Alves McConaughey!