Spotted: Ellen Pompeo and Her Young Yogini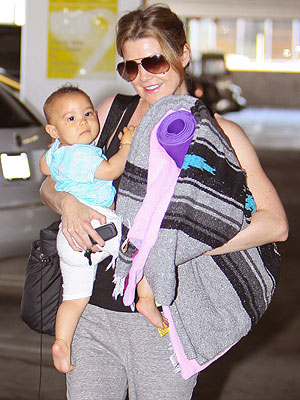 Flynet
Ellen Pompeo is about to get McSweaty!
The Grey's Anatomy star heads into a Mommy & Me yoga class at Golden Bridge Yoga in Los Angeles Friday for some mother-daughter bonding with 9-month-old baby girl, Stella Luna.
"I don't believe in putting on airs. I call it like I see it. I am who I am, a Southie," the Boston native laughs.
"I hope Stella has more self-confidence than I did as a child. Because when you believe in yourself … you don't look for validation from others."
RELATED: Ellen Pompeo on Career, Baby: I Have the 'Best of Both Worlds'