Bye, Bye Soggy Diaper! Bambino Mio Debuts Leakproof Swimwear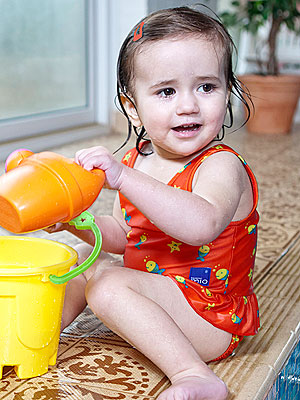 Courtesy of Bambino Mio
Mini swimwear is inherently cute, except when laden with a big ol' soggy diaper.
So imagine if you could slim things down with an all-in-one suit.
Now you can with Bambino Mio's new line of swimwear.
Eco-friendly and oh-so adorable, each style is made of super-stretchy waterproof fabric, sports leakproof elastic legs and comes with a built-in cotton swim diaper.
And all of the pieces are easy-to-clean. Just throw them in the wash when pool time's over.
Right now, you can buy the Swim Nappies ($17) at Target.com and Amazon.com.
The Nappy Swimsuit ($30, above) is available for purchase here now.
— Nancy Horn