Happy Blankie: Cute, Cuddly Animal Blankets Your Tots Will Love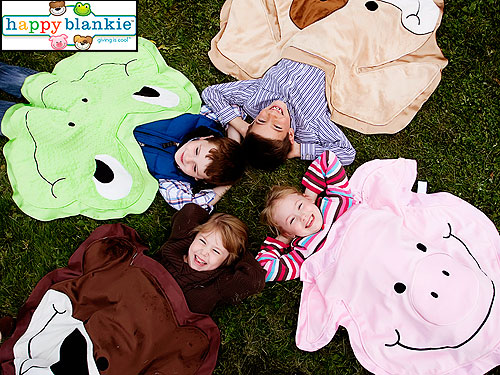 Courtesy of Happy Blankie
Whether it's a huggable stuffed animal, a cozy blanket or both, every child has a favorite comfort item. But parents are often the ones left to keep track of them — and dread the day when one goes missing.
Fortunately, Happy Blankie has made the inventory list a whole lot shorter by combining the two into one super cute plush combo.
Available in small, medium or large, the collection includes Chase the Dog, Giggle the Pig, Stomp the Frog and Tumble the Bear. Taking a nap has never been more fun.
Even better? For each blanket sold, a second one is donated to a hospital or orphanage.
Check out the line ($29 – $99) at HappyBlankie.com.
— Anya Leon