Spotted: Camila Alves and Levi Get Pushy!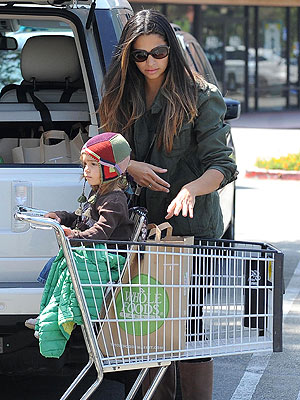 GSI Media
He's in the driver's seat!
Little Levi Alves McConaughey, 23 months, gets a free ride courtesy of mom Camila Alves on Wednesday at a Whole Foods in Thousand Oaks, Calif.
Although they're now back on the West Coast, we recently spotted the whole family — including dad Matthew McConaughey and 5-month-old daughter Vida — out and about in the Big Apple.
RELATED: Spotted: Camila Alves – Viva la Vida!