BumpWatch: Amy Poehler's Girl's Night Out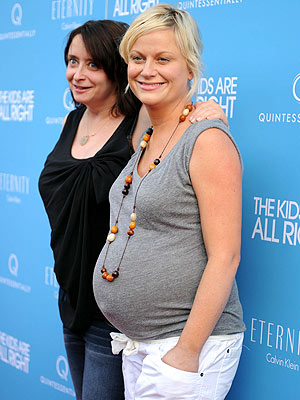 Bryan Bedder/Getty
Who needs Will Arnett?
Amy Poehler ditches her regular red carpet date for a girl's night out with former Saturday Night Live costar Rachel Dratch on Wednesday in New York City.
The pair attended the premiere of The Kids Are All Right at the Landmark Sunshine Cinemas.
Parks and Recreation star Poehler, 38, and husband Arnett expect a sibling for 20-month-old son Archie in late summer.
RELATED: Look for Less: Amy Poehler's Red Carpet Chic