Adam Sandler Worries About Spoiling Daughters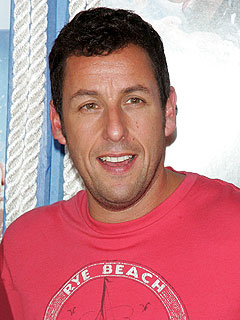 Jim Spellman/WireImage
If Adam Sandler had his way, his daughters Sadie Madison, 4, and Sunny Madeline, 20 months, would be anything but spoiled.
However, the actor/director is the first to admit his fame and fortune are not working in his favor.
"The idea of my kids being spoiled, I go to sleep thinking about it and I wake up thinking about it," the Grown Ups star tells Toronto Sun.
"I try to do the right thing, but with the amount of money I have, it's difficult to raise the children the way I was raised."
Fortunately, Sandler, 43, is doing his part to ensure his girls with wife Jackie Titone Sandler are grateful for what they have!
"I took away the West and North wing of the house from those guys," he jokes. "They're not allowed in there, and so far I think that's working."

That said, Sadie is beginning to understand her dad's profession — and is already voicing her opinions on which films she prefers!
"There's a mocked up picture of me [in drag from the upcoming film Jack and Jill] in my house that my daughter Sadie loves," Sandler says. "Every time I talk about Grown Ups coming out, she goes, 'Jack and Jill?' 'No, we're going to do Grown Ups first.' 'And then Jack and Jill?' 'Well, no. I'm doing one with Jennifer Aniston, that's gonna be good.'"
— Anya Leon