The-Dream: It's Easy Raising a Baby When You're Rich Like Me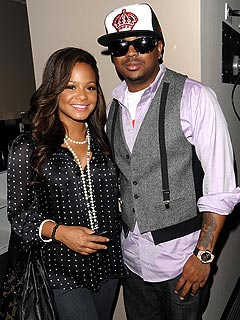 Bill Davila/Startraks
Christina Milian's hubby The-Dream may be experienced when it comes to raising babies (he has three children with ex-wife Nivea), but the singer-songwriter and record producer, 28, says the fourth time around has been the most simple.
"This time's easier because I'm rich now," The-Dream, born Terius Nash, told PEOPLE Moms & Babies at the BET Awards Sunday.
"When I had my 5-year-old, I was up all night and paying for milk with the last couple of cents I had, so it's a little easier now."

Not as easy for the music man is snagging one-on-one time with his 4-month-old daughter Violet Madison.
"Christina's very attached," he says. "She doesn't let anybody near that baby. Not even me sometimes!"
The-Dream says the best part about having children is giving them the opportunity to make a difference in the lives of others. "What I look forward to the most is influencing an individual to go out into the world and make the world a better place."
— Dahvi Shira