Clay Aiken: Son Is Not Impressed By His Singing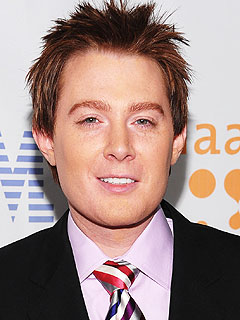 Dimitrios Kambouris/WireImage
As the season two runner-up on American Idol, Clay Aiken has no qualms about singing in front of thousands of screaming fans. However, serenading 22-month-old Parker, his son with Jaymes Foster, is a different story.
"For some reason, I'm nervous to sing for him," the singer, 31, tells Pop Eater.
"My son doesn't like to listen to me sing, but he enjoys listening to other people sing."
No hard feelings, jokes Aiken, who admits the lack of enthusiasm from Parker is a sentiment shared by most children.
"Maybe kids just don't like to hear their parents, ever," he says. "When they're teenagers they don't want to hear them. When they're babies they don't want to hear 'em sing. Maybe it's just a genetic thing."

Embracing Parker's minimal interest in music, Aiken is hopeful his son will always steer clear of the industry.
"I obviously will encourage him in whatever he wants to, whatever he's passionate about, but I'm just gonna hope it's not this," Aiken explains.
— Anya Leon