Sarah McLachlan to Daughters: Pursue Happiness in Choosing a Career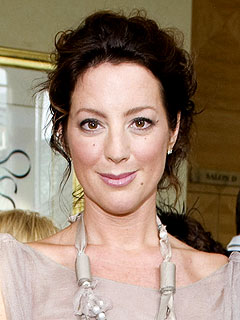 George Pimentel/WireImage
For Sarah McLachlan, there is no decision to be made when it comes to whether or not she will push daughters India Ann Sushil, 8, and Taja Summer, 3, to pursue a career in music.
"I'd encourage [my daughters] to do whatever they want that makes them happy," the songstress, 42, tells Parade. "There are two schools of thought: forcing them to take music lessons or letting them do what they want. I'm going to let them try everything and see what happens."
India — for now — is showing an interest in swimming, so McLachlan says she is "letting her do that as much as I can."

That's not to say that the girls won't still follow in mom's footsteps, however. "Both [are] very musically inclined," McLachlan, who hits the road with Lilith Fair again this summer, admits. "It's more soft of free-form singing right now."
India took piano lessons for a time but "she's not much of a joiner," McLachlan explains. "She's not one to be put into a box. She's extremely independently minded and just wants to do her own thing."
Taja shows promise in her own right, demonstrating "really good pitch" according to the proud mama. "At a year old, she was singing 'Twinkle, Twinkle Little Star,'" McLachlan adds.